If you cheated on your ex, it's not going to be easy to win them back. But it's also not necessarily a death sentence for your relationship.
A lot of people get back in a healthy relationship after they cheated on their ex. In most cases, it takes a lot of time to repair the trust, heal and get back together. But in some cases, couples get back together within a few weeks or months of breaking up due to infidelity.
It mostly depends on a few factors and how you go about winning them back.
How To Get Your Ex Back After Cheating?
If your ex broke up with you because of cheating and you want them back, you should be respectful of their need for space, while not completely ignoring them. At the same time, analyze the reason you cheated, and figure out a way to make sure it doesn't happen ever again. If your ex is open to the idea of getting back together, rebuild the relationship on the foundation of honest, respect and communication.
In addition, if you are getting back with your ex after cheating, you should remember these important points.
1. It may not be a good idea to try to get back together: If it feels impossible to rebuild the trust, then you are better off not getting back together. Sometimes, infidelity is a sign of a broken relationship and broken trust, not the cause. While it's still not an excuse, you should seriously consider giving up on your relationship if it feels impossible to trust each other again.
2. You should try to fix the issues that lead to this breakup: In most cases, there were issues in the relationship that lead to the infidelity. Again, not an excuse. But you should analyze and figure out those issues and try to understand how you could have addressed those issues and avoided infidelity altogether.
3. Things are not going to be easy after getting back together: When you get back together, your new relationship is going to be significantly different from what it was. You may have to make some sacrifices. You may have to be okay with your partner checking up on you every once in a while. Rebuilding trust may take a long time. But if you are both honest and communicate with each other in a healthy manner, your new relationship will be stronger than before.
4. You can come back from infidelity: A lot of people don't see infidelity as a death sentence for the relationship. According to one survey conducted on 1800 people by Relationship Australia, a majority of survey respondents considered that infidelity should not always signal the end of the relationship (male respondents – 64%; female respondents – 54%)
5. Both men and women cheat on their partners: And more or less, the reason for cheating and the frequency for cheating is similar. The process of getting back with an ex after cheating remains similar whether you are a man or a woman in a heterosexual relationship, or if you were in a gay relationship.
Reader Experience: I Cheated on My Husband and I Got Him Back
By – regretscheating84 (Source – Reader Email)
My affair lasted only two weeks. It was with an office coworker. When my husband found out, he was devastated. He said he never thought I could do something like that. I never thought I could do something like that either. I denied it at first. I told him it was just a one time thing. But then he saw my emails. I never deleted those. He didn't give me enough time to check. He found out that it had been going on for two weeks. And then I confessed.
I cried and I confessed. I told him everything. The phone calls. The meetings that happened in a hotel room. The lies I told him. He said he never felt so betrayed by anyone. He didn't want to see me. He left the house to stay at a friends.
I texted him constantly. He didn't reply to my messages. I called him almost three hundred times, he never picked up. I eventually gave up. I thought my marriage was over.
Then my coworker contacted me. He wanted to hook up again. I felt disgusted. I never felt so disgusted in my life than at that moment. Is that who I am? Am I the type of person who would ruin a perfect marriage only to hook up my coworker on the same day?
I was better than that. I am better than that. I told him to never contact me again and I blocked him. The next day, I quit my job and started looking for another job.
I didn't hear from my ex for a week. But then he called me. It was a video call. I guess he wanted to make sure I wasn't with anyone. I was home.
I was sure he will talk about getting a divorce. But he didn't. He just asked what I was doing and what I did the entire week. I told him the truth. I told him I quit my job and I was searching for another job. He asked about the other guy and I told him I blocked him.
He didn't have much to say that day. But then we spoke again the next day and he asked more questions. Why did I cheat? How could I do this to him?
We kept talking every day. Most of it was about our relationship and how we drifted apart. Whenever the topic of my cheating came up, I was as honest as possible. Those conversations were hard for both of us. But he knew I wasn't going around with anyone and I knew he was slowly accepting what happened.
Eventually, we decided to get couples counseling. He was still staying with his friends for the first three sessions. But then he decided to move back in.
I never pressured him to come back. It was his decision. I was just always there for him whenever he wanted to talk. I was always just honest and I tried my best to figure out the issues in me that lead to the cheating.
During therapy, I realized I would never communicate clearly what I wanted. I was scared to express my needs and my desires. And when he wouldn't understand them, I would just suppress them. They slowly turned into resentment for him and my relationship. And when the opportunity came to cheat on him, I had so much resentment built up that I didn't care about ruining my relationship. Not until I got caught and realized what I might lose.
He was there during the therapy sessions when I realized this. It was news to him. But he understood things better. He understood me better. Since then, we both have been communicating much better than before. Right now, I am going to individual therapy to unlearn my unhealthy behaviors and set healthy boundaries.
Part 1: What To Do After The Breakup If You Cheated and Want Them Back?
Chances are, your ex doesn't want to do anything with you. They probably feel angry or hurt whenever you call them. Maybe when you try to touch them, they feel disgusted and want to run away from you. Maybe they don't want to see your face because it reminds them of how much you have hurt them.
This kind of puts you in a seemingly impossible situation. How can you convince them to get back together if you can't speak to them and be with them?
It's not really an impossible situation. Because your ex needs space.
Yes, I understand you are probably scared that your ex will move on. But you don't really have much of an option here.
The fact is, your act of infidelity was a shock to your ex. It hurt them deeply and they are still trying to come to terms with what happened. At this point, if you try to console them or make them feel better, it's just going to make it worse.
But if you give them space, they are going to slowly accept what happened.
Here's what to do to increase your chances of getting back together later on.
Let them know you don't want to give up on this relationship. If you haven't already, tell them you want to get back together. But you understand and respect their decision to breakup.
If they want to know the details of the affair/infidelity, tell them everything honestly. Don't give them trickle truth hoping they won't find out everything. The more honest you are at the beginning, the easier it will be fore you later on to win their trust back.
Let them know you will respect their need for space. But if they ever need to speak to you, you will be there for them.
Take responsibility for your actions. Apologize for what happened without giving any excuses.
Tell them that you will use the time apart to work on yourself, understand the issues that lead you to cheat and try your best to become a better version of yourself.
If you are planning to go to therapy (which you should), then you should let them know about that as well.
Once you've done that, it's time to start no contact. Actually, a milder version of the no contact rule.
How To Do No Contact After Infidelity?
If you have read our articles on getting an ex back, you know that you know that the first thing you need to do is no contact.
No contact is, essentially, a way to give both you, and your ex some time and space so you can think clearly and get some perspective on the breakup.
You have to stop contact with them for a while and let them process their emotions. You can't convince them when they are angry. You have to give them time to calm down and so should you.
Even if you miss your ex and every inch of your body wants to call them, you must still do no contact.
A good way to do no contact after cheating on your ex is to either follow the "No Initiate Rule" or the "Mild No Contact Rule".
The No Initiate Rule means that you don't initiate contact with your ex but if your ex reaches out to you, you speak to them normally. You don't push your ex, but if your ex wants to talk, you don't pull away either. You listen to them and try to understand what they want.
The No Initiate Rule works after infidelity because you are not smothering your ex but you are also not ignoring them. You show them that you can be depended on, that you will be there for them if they need you, but you are not needy or desperate.
The Mild No Contact Rule means you speak to your ex every 3-4 days just to check in. This only works in very few cases. You should only do the Mild No Contact Rule if your ex has shown signs of wanting to get back together and they are open to communicating and figuring out a solution to the problems in the relationship.
If you are not sure how you should do no contact with your ex, I recommend you click on the link below and read the article on No Contact.
Recommended Reading: The No Contact Rule Explained
Part 2: What To Do During No Contact Rule and Time Apart if You Want Your Ex Back After Cheating?
While you are both taking some time and space away from each other, you need to use this time effectively. Now there is a lot of things you can do during this time to increase your chances and I talk about it in our article on the no contact rule and on how to get an ex back.
In essence, you should focus on self-improvement, self-care, analyzing the relationship (to figure out if it's worth getting back together) and accepting the breakup (because there's always a chance things will not work out).
But since you cheated on your ex, and you want them back, there are a few other things you need to focus on while you and your ex are taking space away from each other.
1. Remove The Person You Cheated With From Your Life.
If your goal is to maximize your chances of getting back with your ex, you need to fully commit to it. You can't stay in touch with the person you cheated with and hope to still get back with your ex. You can't dilly dally around this. You can't have your cake and eat it too. You can't keep that person as an option if you are committed to getting your ex back.
If you want to have any chances of getting back together, you need to cut off the person you cheated on your ex with. And you need to stick to it. Even if you feel lonely, sad or tempted to just screw around one last time; you need to stick to it.
The best way to do this is to let them know that you can't be in contact with them because you want to make it work with your ex.
Yes, you need to do this even if your ex wants to stay broken up with you. Doing this shows commitment from you. And that can go a long way in getting them back.
2. Don't Do Any Kind of Manipulation or Play Mind Games
I have to include this point because there is a lot of unhealthy advice on the internet about trying to make your ex jealous during no contact or play mind games.
Don't do it. Don't post pictures on social media to make your ex jealous. Don't try to show up accidentally where your ex is going to visit. Don't post cryptic stories on Insta to make your ex curious.
Don't do anything that may be interpreted by your ex as manipulative or needy. Instead choose honesty and respect.
3. Understand Why you Cheated.
OK, I understand. Monogamy is hard. Heck, a lot of people argue that monogamy is even unnatural.
But monogamy is something that you agreed to when you started the relationship with your ex. When you decided to be exclusive, you promised them that you would only be with them and not anyone else. And by cheating on them, you broke that promise. You betrayed their trust and you hurt them.
The question is why?
Why did you hurt this person who trusted you with all their heart? Why did you betray them when you knew that it will end the relationship that you cherished so much?
In the 1980s and 90s, studies suggested that men usually cheat because of sexual reasons and women cheat for emotional reasons. However, recent studies have shown that is no longer the case. A study published in Trends In Psychology suggested men and women are unfaithful to the same extent and for the same reasons. Let's discuss these reasons in brief.
1. Emotional Void
Essentially, if you felt there was an emotional void in your life, you tend to look outside your relationship to fill that. Sometimes, you crave attention from your partner, you feel you need acceptance, you need to feel attractive, you need to feel pampered or you need to feel supported. If you don't get that, you are likely to seek that emotional connection from outside the relationship. And often, that emotional connection turns into having feelings for someone else which leads to physical infidelity.
Again, both men and women can cheat because of this reason. According to Dark Horse, a guy who has been cheating on his wife,
It was never about the sex for me. I wanted to feel wanted again and I craved attention. Having an attractive woman pining over me filled me with dopamine more than anything I've ever experienced. To get those butterflies in your stomach, to get that rush, there are simply no words to describe the euphoria. If it led to sex great, however if not, I was satisfied with kisses and regular contact. I was happy with having someone to talk to, share my problems with and being heard. It was a far cry from my reality at home.
2. Lack of Sexual Satisfaction
The other reason people cheat is lack of sexual satisfaction. If you are not satisfied in the bedroom, you may look for that satisfaction elsewhere.
For a lot of people, the lack of sexual satisfaction can be boiled down to lack of novelty. For some it could be not being able to orgasm during sex. Or it could be that the sex is not exciting enough for them.
As relationships progress, the sexual excitement is likely to diminish and people can start craving the excitement that comes with a new sexual relationship.
Dr. Alicia Walker of Missouri State University studied many women who secretly had extra marital affairs using an online portal. These women specifically vetted the online profiles for a sexual partner, rather than emotional partner. These women didn't want to leave their relationship, they just wanted the novelty that comes with an affair and get the sexual satisfaction that was lacking in their relationship.
3. Cheating Because You Were Feeling Trapped or Overwhelmed
Sometimes, people cheat because they feel trapped in the relationship. Because they want to run away from it. Either because their emotional needs were unmet, because their sexual needs were unmet, or simply because they are going through a rough time in their lives.
But when their partner finds out about their cheating and wants to end the relationship, they realize the mistake they made and want to make it work.
4. Cheating Because You Are Young and Exploring Your Options
A lot of young people often cheat on their partners and end up regretting it. When you are young, you aren't really sure about what you want in a relationship and you want to explore your sexuality. This is common if you got in a committed relationship before you got the chance to fully explore your options.
Young couples who cheat on their partner can get their ex back but this often requires you to take some time apart from your ex and stay single for a while. Don't force your ex to get back together unless you are both sure you are ready to be in a committed relationship.
5. Cheating Because of Long Distance Relationship
Long distance relationships are often very challenging and they can lead to infidelity. If you and your ex broke up because of long distance and infidelity, then you shouldn't attempt to get back together unless you are both back in the same city.
6. Cheating Because You Weren't Committed Enough To the Relationship
Some of my readers and clients have shared stories about how they cheated when they weren't serious about the relationship. But when they realized that they wanted to be with their ex, it was too late. Their ex had already found out about the act of infidelity and decided to breakup.
This usually happens because you weren't honest about what type of relationship you wanted and your commitment. This is also more common if you are young and still exploring your options.
But the fact remains, your ex expected commitment from you and you weren't ready for it. This type of infidelity can be hard to overcome because your ex's level of commitment for you is probably very low. If you cheated early on in the relationship, your ex has little reasons to rekindle a relationship with someone they aren't committed to and who has already broken their trust.
4. Figure Out If It's Worth Getting Back Together
This is a very important step whenever you are trying to get an ex back. It's important even if there was no cheating. The fact is, getting back together and making a relationship work is hard work. And it doesn't always work. It gets even harder and the chances of it working get even slimmer if infidelity was involved.
To give you some number, only 15% of couples of breakup end up back together in a long lasting relationship. That number comes from a large scale study we did a few years ago and it has been widely accepted by most experts in the world.
But when infidelity is involved, the chances of it working goes down even more.
I know you probably don't want to hear it. And to be fair, a lot of couples do get back together after cheating and the relationship does work out. I have had many clients that successfully got back with their ex in a healthy relationship after cheating. So it can also work out for you. But you should taper your expectations and also consider the possibility that reconciling may not be the best course of action for you or your ex.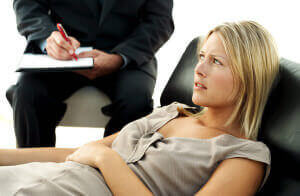 Here are a few questions that will help you figure this out. As you start doing no contact and take some space from your ex, keep asking yourself these questions every few days to see if your answers have changed. In addition, read our guide on whether or not getting back together is a good idea for you.
What was missing in your life that you decided to cheat on your ex?
Are you sure that if you get your ex back, you will not hurt them again?
How do you know you will not have the same problems in relationship that you had before (which lead you to cheating)?
Even if you get back together, things will be more hectic than before, do you think you two can handle it?
Getting your ex to start trusting you again will require a lot of hard work and sacrifices (you may have to give up your privacy for a while). Are you willing to do that hard work and make those sacrifices?
Recommended Reading: Should You Try to Get Your Ex Back – 6 Steps To Find Out
Part 3: How To Get Your Ex To Forgive You, Start Trusting You and Get Back Together?
This is the part where you need to let go of control and have a lot of patience. The fact is, you can't really make your ex forgive you. You can't make them forget what happened. The only thing you can do is show them the value of getting back with you.
To recap, you need to have given your ex some space and time after the breakup. You should have already clearly told them your intentions to not give up on the relationship and work on your issues. And you have been honest and respectful to your ex throughout this time.
Now before you talk about getting back together, you need to do a few things.
1. Start speaking to your ex again if you haven't been speaking for a while. And when you start speaking again, your conversations shouldn't be as emotionally draining for your ex as they used to be. If you have given enough time to heal and accept what happened, they shouldn't be disgusted just hearing your voice. In fact, they should be warm and receptive.
2. Your ex should trust you enough to think about a relationship with you. Your ex needs to see a ray of hope that you are someone who can be trusted. Only then they will consider getting back together.
3. They should see the value of being in a relationship with you. Your ex should see the value in being in a relationship with you. If they don't think it's worth it, they will not make any effort to rebuild the trust and forgive you. They would much rather move on from you and start another relationship.
Now as you can see, most of the above is out of your control. If your ex doesn't feel like they can trust you, they will never even consider getting back with you. If your ex doesn't feel like the relationship is worth it, they will move on no matter how much you try to convince them otherwise.
The only thing you can do is put your best foot forward. Show them the changes you have made, the insights you have gained and what a relationship will be like when they are with you.
To start with, you need to get your ex talking to you again.
1. How To Get Your Ex Talking To You Again After Cheating
I am guessing you already apologized a thousand times so another apology isn't going to help. However, accepting your mistakes and being completely honest about whatever lead you to cheating will help. I talk about something called the Elephant in the Room Message a lot on this website.
It's a way to clean the slate after breakup by accepting your mistakes, showing an understanding of the reasons that lead to those mistakes, and telling them how you are going to change and become a better person. It's a great way to get your ex to start talking to you again after no contact.
To learn more about the Elephant in the Room Message refer to the resources below.
Recommended Reading: How To Text Your Ex [with 53 Examples]
Recommended Download: 5 Elephant in the Room Text Samples [Click To Download PDF]
2. How To Get Your Ex To Forgive You and Trust You Again?
Once your ex has started talking to you again, you still need to do a lot of work to earn their trust back. You may have to do a lot of work to heal their broken heart and win them back.
You have to show them some positive change in yourself if you want them to think about getting back together. You have to show them that you are capable of change. You have to show them that you are capable of working on the relationship and the trust issues that will arrive if you get back together.
Forgiveness is not something you should aim for because it's not something you or your ex can control. In most cases, your ex will forgive you eventually as time goes by whether or not they are with you. Your ex may not fully forgive you but still decide to give it another shot if they see a potential in the relationship.
When you do get back together, you will have to work a lot on the trust issues. For starters, you have to cut all contact with the person you cheated with. You have to be OK with their insecurity and jealousy for a while. You have to be OK with them invading your privacy for a while. It's even recommended that you two take couples counseling to work on the trust issues (in fact, it should be you who recommends it. It shows that you are ready to work on the relationship and your issues).
3. How Your Ex Sees the Value in a Relationship With You?
Whether or not your ex will ultimately get back with you depends on what the new relationship will mean to them. And it depends on these factors.
1. Their Level Of Investment
The most important factor is your ex's level of investment in you. How much were they invested in the relationship and you? Their investment can be measured in terms of the time you were together, their level of commitment, whether or not you had kids, and how much they love you.
If you were in the relationship only for a couple of months and you cheated, then they will probably walk away without thinking twice. But if you were married with kids, or you were in a relationship for more than a couple of years, then they will think about giving the relationship another try.
Similarly, if you two had a great relationship, and they were madly in love with you, then you have a good chance of reconciliation. However, if your relationship was already a little shaky and they were already falling out of love, then this act of infidelity might just be the straw that broke the camel's back.
2. How Badly Did You Cheat?
There is cheating and then there is CHEATING. There is a difference between breaking someone's trust and completely obliterating their trust with a sledgehammer.
A lot of times an ex will forgive you the first time you cheated on them. But if you cheat on them a second time even after they forgave you, it's going to be even harder for them to forgive you and trust you again.
Think of breaking your partner's trust as breaking a piece of expensive chinaware. The first time you break it, you can put it together through a meticulous process. The chinaware will not look the same as before, but you can still use it regularly and it may still last a life time.
But the second time you break the chinaware (or cheat on your boyfriend or girlfriend twice), it's going to much hard to put it back together. And even though it is possible to put it back together, it's going to be extremely fragile and it will need a lot of care to make it last a long time.
And if you manage to break the chinaware a third time, it's going to be nearly impossible to put it back together.
As you can imagine, the worse you cheated, the harder it will be to trust you again and the less likely are they to come back. Of course, it all still depends on the third and most important factor in getting them back.
3. What do they feel about cheating?
The level of betrayal your ex feels depends not only depends on how badly you cheated but also what is their stance on cheating.
In my experience, this is also the most important factor in getting an ex back after cheating. What your ex thinks about cheating in general? What is their belief about cheating? Do they feel that people who cheat are morally corrupt and never to be trusted? Or do they think that cheating is natural and it's something that doesn't have to be a death sentence for the relationship?
If your ex already explicitly told you that cheating was a deal breaker for them and they will never get back in a relationship with a cheater, then chances of you getting them back are close to null. People generally don't change their core beliefs and it will be very hard to convince them.
However, if your ex doesn't see cheating as that big of a deal and they understand that it's a common thing to happen, then they may be open to getting back together.
Conclusion – You Can Get Your Ex Back After Cheating if They See a Ray of Hope
You cheated on them, so you can throw trust factor out on the street. They don't trust you. Period. What matters is whether or not they see a ray of hope in this relationship. What matters is whether or not they feel like they can trust you again.
Your infidelity broke their trust completely. But everyone likes to have a little bit of hope in his or her heart. And your ex isn't any different. They still wish that all the time and energy they spent on you and your relationship is not wasted. They still wish that all this didn't happen and you were still with them. They still hope that you could back together and they can trust you again.
Your actions broke their heart. Now that you want them back, it's up to you to show them a ray of hope. It's up to you to show that the pieces of the relationship can be put back together and it can be even more beautiful than before.
There is a Japanese art of repairing broken pottery my repairing the area of breakage with gold, silver or platinum. This art is called Kintsugi and it's a perfect metaphor to use for repairing your broken relationship with your ex and turning it into something even more beautiful than it was before.
Even though the trust is broken, it can still be repaired. And if you use the right ingredients to repair the trust and the issues that lead to the infidelity, your new relationship will be stronger than it ever was.
Well, for starters, you need to read the 5 Step Plan or this huge guide on getting an ex girlfriend back. Both these articles are free and will give you a step by step plan to follow.
Your act of infidelity did end your relationship. Your cheating broke your ex's heart and shatter their trust. But you can come back from this stronger than ever if you take the right steps and rebuild the foundation of your relationship with honesty, empathy, and proper communication. You can win your ex back after cheating and keep them permanently if you follow the advice in this article and the advice in the rest of this website. Here are a few resources for you to begin.
How To Get Your Ex Back Permanently – 5 Step Plan [With 7 Case Studies]
How To Win Her Back – Game Plan in 5 Stages
Should You Get Back With Your Ex – 6 Steps To Find Out
Quiz – What Are Your Chances of Getting Your Ex Back? [Precise Answer]
Frequently Asked Questions
Is it Possible to Get an Ex Back after Cheating?
Yes, but it usually takes a lot of time and the chances of success are much lower compared to normal breakups. When trust is broken in a relationship, it's hard to rebuild it. The more you break the trust, the harder it is to get back together.
How Long Does It Take To Get An Ex Back After Cheating?
Most couples get back together within 1-6 months of breakup. However, when infidelity is involved, it can take significantly longer. Expect it to take up to a year or more. Here's what one of our readers, who wishes to remain anonymous, said about getting back with her ex.
We broke up because my ex cheated on me and made another girl pregnant. We were apart for 2 years. And after a 2 year breakup my ex was in touch with one of our mutual friend and ask if we could meet up and talk and since we live in different countries we met in our home country and we decided to get back together..we have been together 6months and now planning to get married soon. Our new relationship is amazing and so much better than before.
My Ex Cheated on Me, How To Get Them Back?
It sucks that you got cheated on. But before you try to get them back, you need to take some time to heal from the breakup and figure out if it's really worth it. Read these articles to get a better perspective.
Should I Get Back With My Ex? – 7 Questions To Ask Yourself
I Miss My Ex – Why and How To Stop
I Still Love My Ex – What To Do When You Still Love an Ex After a Breakup