At Ex Back Permanently, we are dedicated to providing you accurate, helpful, and enlightening information on breakups and reconciliation. To do so, we only allow high quality content to be published here and we regularly get our content reviewed by Mental Health Professionals to make sure it is medically accurate and will not cause any harm to the individuals reading the advice and incorporating it in their lives.
On this page, you can find a list of all the authors and reviewers at Ex Back Permanently.
Authors
Kevin Thompson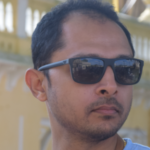 Kevin Thompson is the founder of Ex Back Permanently and a breakup coach for the past 11 years. He writes in-depth content that helps people understand breakups and recover from them in an effective way. Currently, he is the lead author at Ex Back Permanently and is responsible for most of the content here.
Reviewers
Heather Shannon, Counselor, M.Ed., LCPC
Heather Shannon, LCPC is a psychotherapist and a health coach who has been practicing for the past 10 years in Chicago, IL.  She specializes in dating anxiety, exploring attachment styles, creating healthy boundaries in relationships, increasing emotional intimacy, managing relationships with difficult people, difficulty orgasming, erectile dysfunction, premature ejaculation, exploring kink, exploring monogamy and non-monogamy, infidelity, sex/porn addiction, gender exploration, gender transitioning, sexual trauma, etc.
Dr. Laurie Moore offers expert relationship support (sorting out and finding new solutions for complex matters), grief-support, erasing of self-defeating habits using emdr (process for erasing trauma and habits), sln (process to release habits and meet goals),hypnotherapy, life-medicine (taping and self-touching to shift patterns) I effectively help you. Individuals and couples receive non-judgmental support.
She works as a Licensed Marriage and Family Therapist in Santa Cruz, California. She has been practicing therapy for the past 22 years.