At Ex Back Permanently, we are dedicated to providing you accurate, helpful, and enlightening information on breakups and reconciliation. To do so, we only allow high quality content to be published here and we regularly get our content reviewed by Mental Health Professionals to make sure it is medically accurate and will not cause any harm to the individuals reading the advice and incorporating it in their lives.
On this page, you can find a list of all the authors and reviewers at Ex Back Permanently.
Authors
Kevin Thompson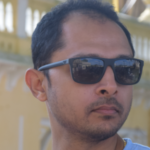 Kevin Thompson is the founder of Ex Back Permanently and a breakup coach for the past 11 years. He writes in-depth content that helps people understand breakups and recover from them in an effective way. Currently, he is the lead author at Ex Back Permanently and is responsible for most of the content here.
Reviewers
Coming soon….